June Moone (Owner and CEO)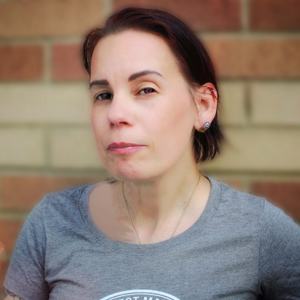 June Moone (Owner and CEO)
About me and where I came from, huh?
Well, My name is June Moone. Yep that is my real name, and there is a interesting story behind it. Not just because it is the same name a comic book and DC Villaness. Promise!  I was born and raised on The Atlantic Coast of Nova Scotia Canada, for most of my life until I moved here to this beautiful country of America. I been here officially for a year now and Settled in Lakewood, Colorado. My Mother (RIP) moved here over 15 years ago with her  late husband who served in the Canadian and British Navy in WW2, flying the the most amazing bomber planes of that century. He then moved to Seattle, then Colorado where he was Boeing Flight and Maintenance Tech Instructor.
I am not that cool but I have past experience in Media and Entertainment.  Have a Degree in Computer Animation and audio editing along with my prowess in the kitchen as a 4 star cook with a specialty in authentic Japanese. Illness and injuries changed that career path pretty quickly, unfortunately.
I have always had an affinity for radio and TV, having been on two major TV Shows on SYFY and the History channel ( I think) as background talent . My rise to fame has been everything short of well… fame. Still working on that part.
So here I am now, living my dream and where I should have been all along, writing my "bio",secretly chewing on my nails hoping you all are enjoying what I have been bringing every week for your listening pleasure.
You know this will always be a work in progress but for now I'll upload some pics, videos and whatever else comes my way. Sit back and enjoy the show!